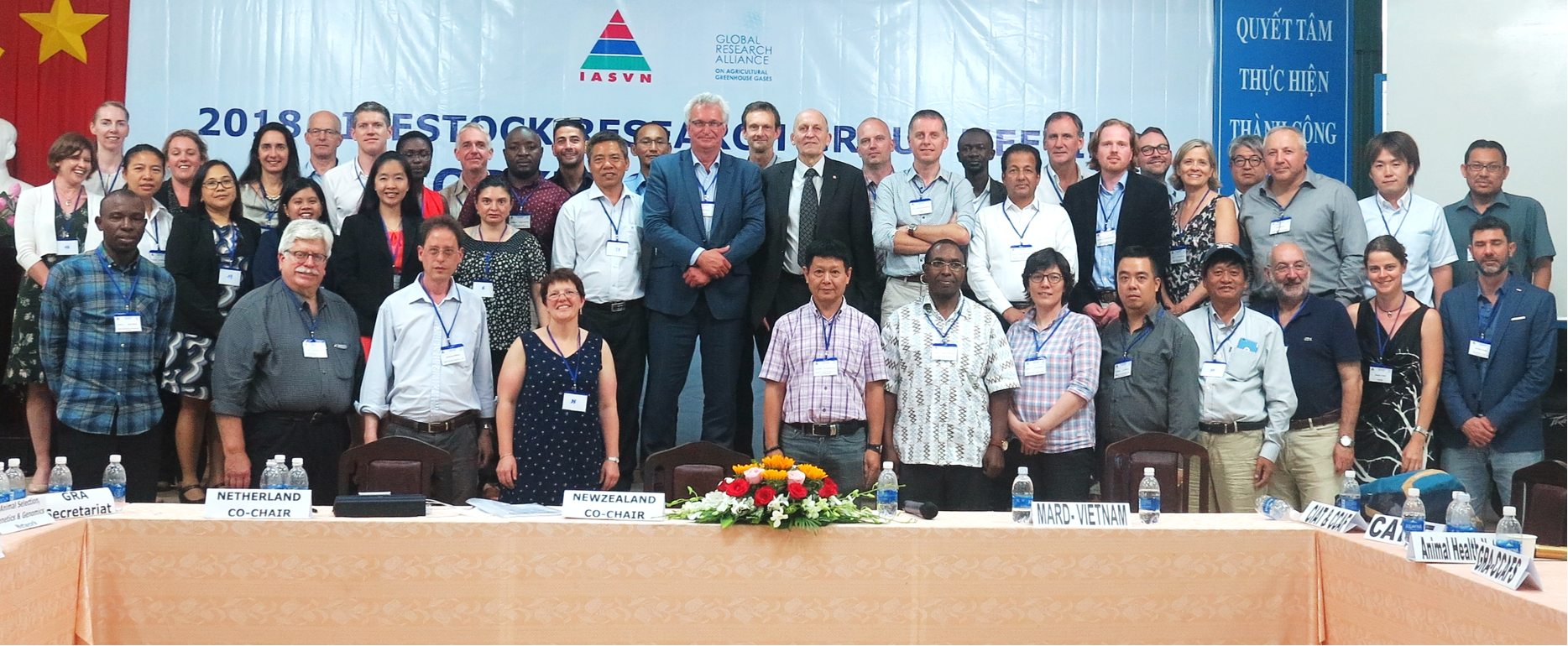 2018 LRG participants at the Institute of Agricultural Science of South Vietnam
Update: The 10th meeting of the Livestock Research Group of the Global Research Alliance on Agricultural Greenhouse Gases (GRA) was held 14-17 May in Ho Chi Minh City, Viet Nam hosted by the National Institute of Animal Science, Viet Nam. 22 GRA member countries attended (Argentina, Australia, Belgium, Canada, Colombia, Denmark, Germany, Ghana, Italy, Japan, Malaysia, Netherlands, New Zealand, Philippines, Senegal, Spain, Thailand, UK, Uruguay, USA, Viet Nam) as well as four Partner organisations. Zimbabwe and representatives from India, Kenya, Mongolia and Myanmar attend as observers.
Achievements included:
Identifying the LRG priority areas as GHG inventories, methodologies for measurement, and appropriate mitigation actions.
Agreeing that the networks will develop future project proposals, including capability building elements, to support the GRA Flagships
The decision to include Livestock Research Group representation in the Flagship taskforce for Circular Food Systems.
A workshop for the South East Asia livestock inventory network held after the meeting. Countries from the region shared their experiences of improving their agricultural greenhouse gas inventories.
Click here to read the meeting report and view the presentations.
—–
The 2018 meeting of the Livestock Research Group (LRG) will be hosted by the Government of Viet Nam from 14-17 May at the Institute of Agricultural Science for Southern Viet Nam in Ho Chi Minh City. The meeting will enable in-depth discussion of priority issues for the LRG, including capability building and the GRA's Enteric Fermentation Flagship. More details will be available in due course.