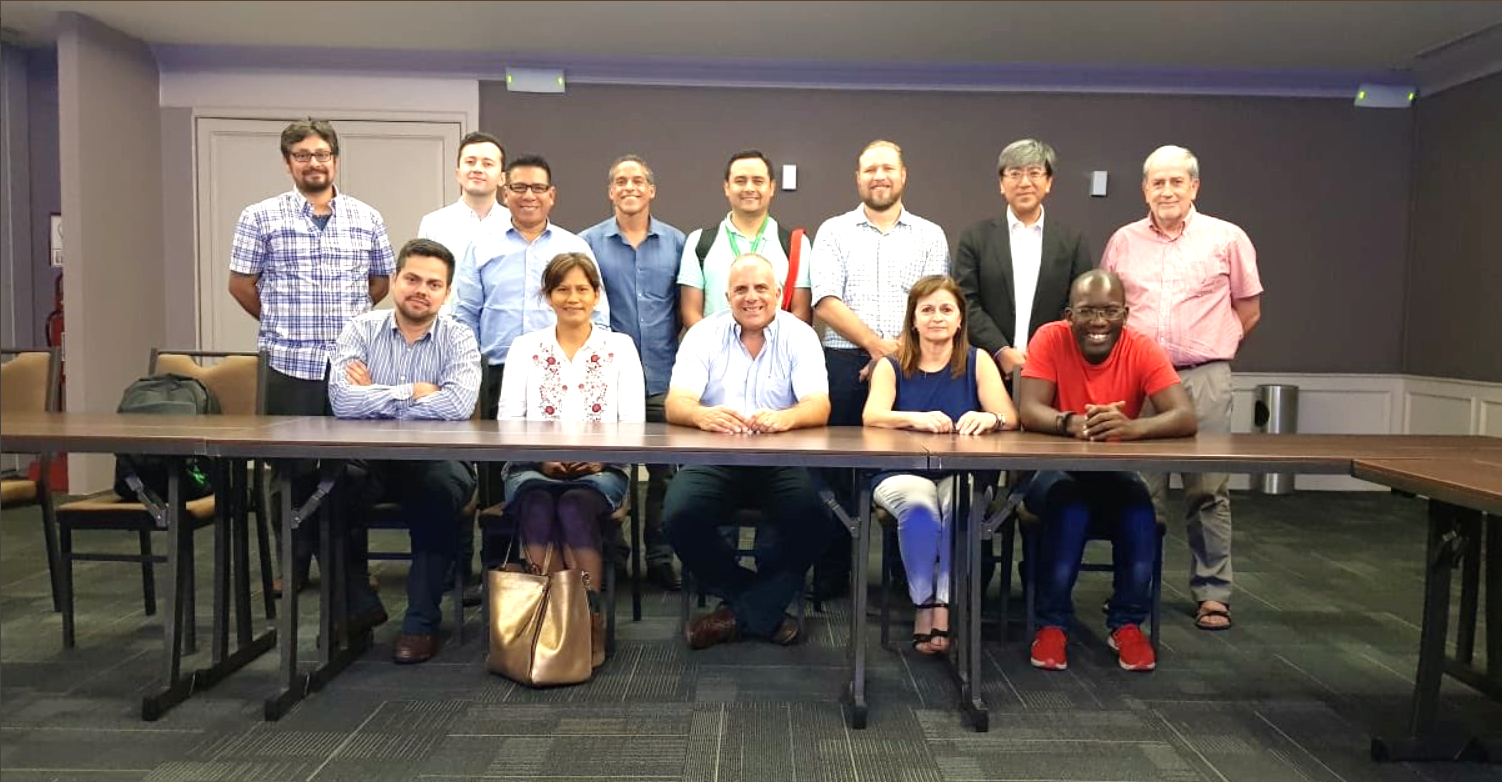 2018 participants at the meeting venue in Hotel Casa Andina, Peru.
Update: this successful meeting was attended by representatives from Chile, Colombia, Costa Rica, Peru, Japan, Spain, Uruguay and Partners. We achieved a number of firsts:
First time to integrate European advances, through a International Reciprocal Trade Association (IRTA) presentation
First time for a regional funded project via our Partner Fontagro (Chile/Peru/Colombia)
First time a capacity building workshop has been planned for Chile by the Asia-Pacific Economic Cooperation (APEC) project.
—–
The fourth meeting of the Paddy Rice Research Group's Americas sub-Group is planned for 14 May 2018 in Piura, Peru.
The meeting is being organised by the Global Research Alliance, with the support of the International Center for Tropical Agriculture (CIAT) and the Latin American Fund for Irrigated Rice (FLAR). and will be held in the context of XIII International Rice Conference for Latin America and the Caribbean (http://www.conferenciaarrozalc2018.org/index.htm), 15-18 May.