You've reached the Australian page for the Global Research Alliance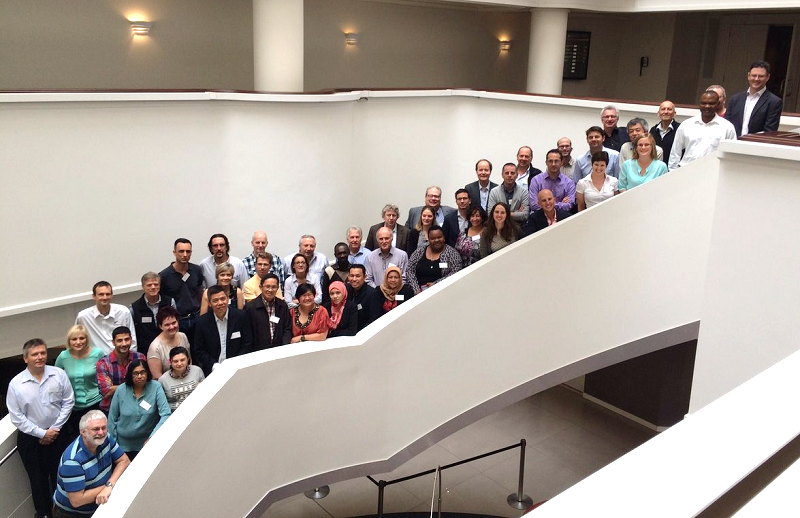 Above: The February 2016 Livestock Research Group meeting was hosted by Australia
Australia's role in the GRA
Australia aims to play a role in meeting the increasing global demand for food, especially within our region. The Australian Government is supporting farmers to be more productive and sustainable, which includes reducing greenhouse gas emissions. Australia supports the priorities of the GRA and is involved in a range of activities.
Australia is:
a founding member of the GRA
co-chair of the Integrative Research Group
a provider of major research contributions to the Paddy Rice, Livestock, Croplands and Integrative research groups.
Australia is represented on the GRA through the Australian Government Department of Agriculture and Water Resources. A number of Australian researchers also play an active role in GRA research sub-committees.
Australian participation in the GRA builds upon the Australian Government's investment under Carbon Farming Futures. This initiative focuses on research, on-farm trials and knowledge transfer to help farmers reduce methane emissions and store higher levels of soil carbon, while maintaining or improving farm productivity. Carbon Farming Futures has also contributed to the development of methodologies under Australia's Emission Reduction Funds.
Over four years, the Carbon Farming Futures invested AUD$139 million towards 200 projects. The funded projects fell under the following programs:
Filling the Research Gap – supporting research into new technologies and practices for land managers to reduce emissions and store carbon in the landscape.
Action on the Ground – assisting industry and farming groups to test and apply research outcomes in real farming situations.
Extension and Outreach – providing technical information and support to assist farmers, land managers and their key influencers to participate in land sector emissions management activities.
Further information on the Carbon Farming Futures can be found at www.agriculture.gov.au/ag-farm-food/climatechange. Research findings from the program can also be found in the publication "Boosting farm productivity – Improved soils and reduced greenhouse gas emissions", located at http://www.agriculture.gov.au/ag-farm-food/climatechange/carbonfarmingfutures
Prior to Carbon Farming Futures, the Australian Government invested $46.2 million into the Climate Change Research Program.  This program supported more than 50 major research and demonstration projects that aimed to reduce greenhouse gas emissions in agriculture and support farmers to adapt to the challenges of climate change.
The project outcomes, under the Climate Change Research Programme, are summarised at: www.agriculture.gov.au/Style%20Library/Images/DAFF/__data/assets/pdffile/0006/2359815/reducing-emissons-adapting-changing-climate.pdf