You've reached the Global Research Alliance Australia page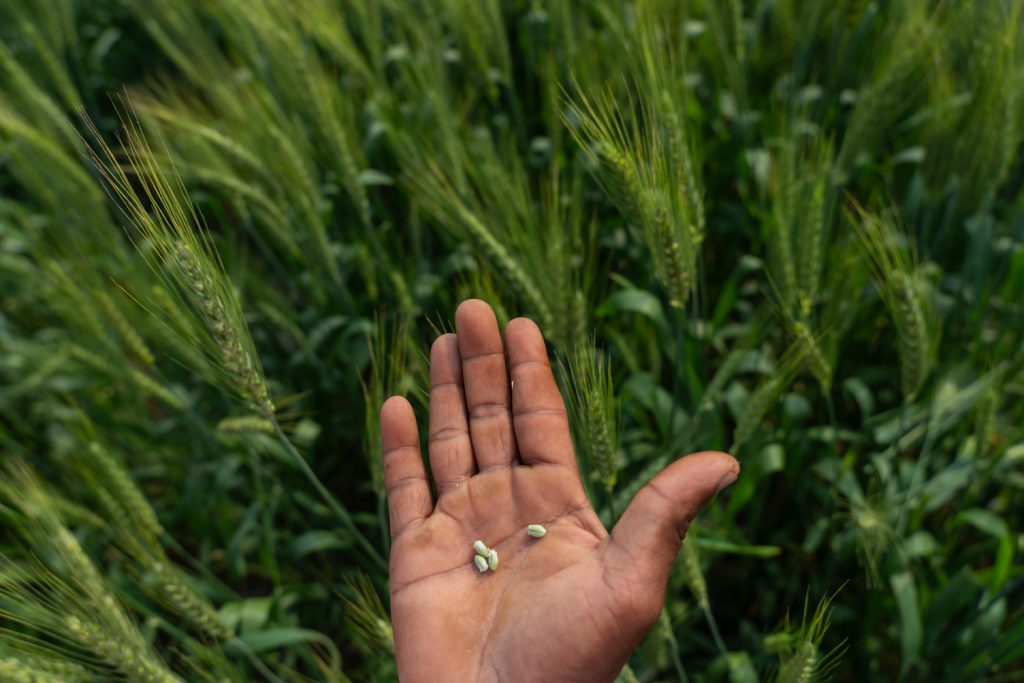 The Australian Government recognises that the need to meet future food demand in a sustainable way will require major advances in productivity, market systems, natural resource management and governance. As the world's population grows, demand for food and agricultural products will continue to rise. These pressures compounded by climate change, will strain the world's resources in a way that could limit future prosperity and contribute to food insecurity, conflict and population displacement. Australia's Foreign Policy White Paper recognises the challenges that climate change will present in the coming years, as well as the economic opportunities as the world transitions to a low emissions global economy.
Australia aims to play a role in meeting the increasing global demand for food and is supporting farmers, both nationally and internationally, to be more productive and sustainable. This includes focusing on adapting to the impacts of climate change, transforming our agricultural practices and reducing greenhouse gas emissions to work towards the mitigation of climate change.
Australia supports the priorities of the GRA and is involved in a range of activities. Australia is:
a founding member of the GRA
vice-Chair of the GRA Council
co-chair of the Integrative Research Group (IRG)
a research contributor on a number of Research Groups, including the IRG
Australia is represented on the GRA through the Australian Centre for International Agricultural Research (ACIAR). ACIAR is the Australian Government's specialist agricultural research for development agency. Check out this short video about who ACIAR is and what we do. ACIAR works with a number of Australian and international research agencies and researchers to develop technologies and farming systems that can increase productivity, deliver meaningful emissions reductions, and build the capacity in our region to deliver our NDC commitments under the Paris Agreement.
As part of its commitment to the GRA, a virtual advisory group of Australian experts comprising of research individuals, teams and organisation is established whose role is to inform and contribute to the GRA needs on behalf of Australia. Australia's world-leading climate research capabilities continue to make globally recognised contributions to climate science, helping the world to understand the way the climate is changing and the impacts we need to manage. For example, Australia's Carbon Farming Futures programme invested more than $139 million in 200 projects to examine ways to improve agricultural productivity while adapting farming practices to deal with a more variable climate and the need to reduce greenhouse gas emissions. Click here for an overview of the key research achievements of the programme.
Australia and the Pacific
As global temperatures approach 1.5C above pre-industrial levels by 2050, and 2.0C by 2100, the impact of climate change on the Pacific region will accelerate. Local food systems – agriculture, horticulture, fisheries and aquaculture – will be drastically affected. Australia and the GRA are working to adapt and mitigate these present and future climate effects. For example, ACIAR has been working to contribute and fund the following research areas:
The state of knowledge of the risks (including from extreme events) and opportunities from the impact of climate change in the Pacific at a regional level.
Linking methane emissions reductions with livestock income diversification options within a range of smallholder farming contexts.
Exploring options that may prevent or reduce the release of soil carbon by looking at the factors that affect the release of soil carbon from systems undergoing land use change from native vegetation to production agriculture.
Identifying mitigation options and key capacity development needs in the agriculture sector to support both Vietnam and Fiji in meeting their international NDCs.
In partnership with New Zealand, Australia is further investing in supporting farming systems in the Asia-Pacific to achieve their Paris Agreement objectives.
Australia will take up a term as the GRA Council Chair when it hosts the coming GRA annual Council Meeting in March 2021. Australia is working to increase the Pacific's involvement and presence on the GRA, as well as assisting in building partnerships to grow climate change action around the world.