The Global Research Alliance on Agricultural Greenhouse Gases is supported by a Secretariat, and led by the Special Representative. The GRA Council is the representative body of all Members and Partners which oversees all activities of the GRA and encourages greater global cooperation and knowledge sharing.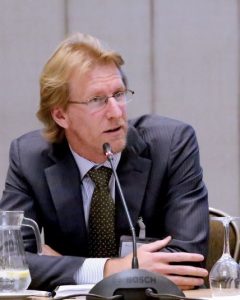 Special Representative
Hayden Montgomery (Ministry for Primary Industries, New Zealand) is the Special Representative for the GRA. His role is to act as an ambassador for the GRA. This includes:
Assisting members to maximise the benefits of their participation in the GRA;
Lifting the GRA's profile at relevant international meetings;
Broadening links with non-governmental organisations, potential partners, the agricultural sector and other relevant organisations;
Helping to secure funding for research and capability building projects of the GRA; and
Expanding GRA membership to include active participation from regions that are currently under-represented.
---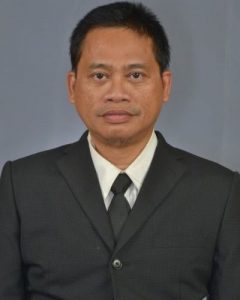 Council Chair
Dr Fadjry Djufry, Director General of the Indonesian Agency for Agricultural Research and Development (IAARD), has been Chairing the GRA Council since October 2019. Prior to that Indonesia was the Vice-Chair of the Council and hosted the ninth GRA Council meeting in Bali. 
Indonesia is currently undertaking research on the linkages between adaptation and mitigation, including the development of salt, drought and heat tolerant rice varieties. They have developed a cropping calendar to inform farmers. Indonesia is also interested in nutrient management, improved feed and production of beef cattle and water management such as alternate wetting and drying (AWD) practices in rice.
Click here to learn more about how the GRA Council works.
---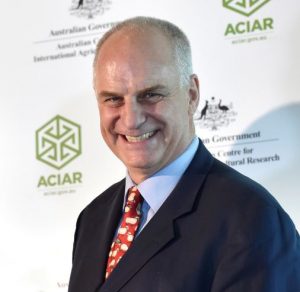 Council Vice-Chair 
Professor Andrew Campbell, CEO of the Australian Centre for International Agricultural Research (ACIAR), assumed the role of Vice-Chair in October 2019. Australia has been a supporter of the GRA and contributor to its activities since 2009, including as Co-Chair of the Integrative Research Group.
Australia is currently developing research collaborations to identify capacity gaps in developing countries for agricultural and land use inventories to improve understanding of options for meeting Nationally Determined Contributions (NDCs) under the Paris agreement. Through ACIAR, Australia has a focus on research for agricultural development in the Pacific, South-East Asia, South Asia and eastern Africa, all regions (like Australia itself) strongly impacted by climate change.  
---
Secretariat
The GRA Secretariat supports the GRA Council and Research Groups in the development and communication of activities, meetings and events and also works with our members and partners to encourage continued leadership and participation in the GRA. 
The GRA Secretariat is hosted by New Zealand's Ministry for Primary Industries with support from Uruguay's Ministry of Livestock, Agriculture and Fisheries and Germany's Thünen Institute (Federal Research Institute for Rural Areas, Forestry and Fisheries). 
"I am an Agronomist and a MSc candidate at the University of Uruguay (UdelaR). I am currently working at the Sustainability and Climate Change Unit of the Ministry of Livestock, Agriculture and Fisheries, estimating GHG emissions and removals for AFOLU sector of the national GHG inventories of Uruguay and supporting the development and instrumentation of the national MRV system for monitoring of NDC targets. I have worked as a research assistant in pasture-based livestock experiments, supporting GHG emissions measurements. My interest is to address sustainability issues of production systems as a driver to achieve a more resilient and adapted to climate change agriculture. I joined the GRA Secretariat team last year and support the GRA activities in Latin America and the Caribbean."

Nicolás Costa – Ministry of Livestock, Agriculture and Fisheries, Uruguay
"I recently started work as a research associate in the climate coordination unit at the Thuenen Institute in Brunswick (Germany) that supported the GRA conference in Berlin 2018. My academic background is in international and agricultural economics. Currently, I am finalizing my doctoral thesis on "Agricultural trade flows and food standards" at the University of Goettingen. I studied in Germany, Belgium, Poland and Mexico and worked with international organizations such as the German Corporation for International Cooperation (GIZ) and International Labour Organization (ILO). My research interests include agricultural, climate and environmental policy. Therefore, I am very happy to join the GRA secretariat team for the next 4 years and support their work as well as GRA activities (particularly research) in Europe.

I am interested in the following research questions:

What factors influence knowledge sharing within international research networks?

How can the development and implementation of climate mitigation measures be evaluated?

Who are key actors with regard to strategies for mitigation climate change in agriculture in the EU?

Which mitigation measures have upscaling potential to meet the net zero emissions target of the EU under the European Green Deal by 2050?

For further information see here"

Nina Grassnick – Thünen Institute (Federal Research Institute for Rural Areas, Forestry and Fisheries), Germany
Contact Us
To get in touch with one of our team, send us an email