Launch of FAO report: "Methane emissions in livestock and rice systems: Sources, quantification, mitigation and metrics"
13318

Launch of FAO report: "Methane emissions in livestock and rice systems: Sources, quantification, mitigation and metrics"
September 25
@
12:45 pm
–
1:45 pm
CEST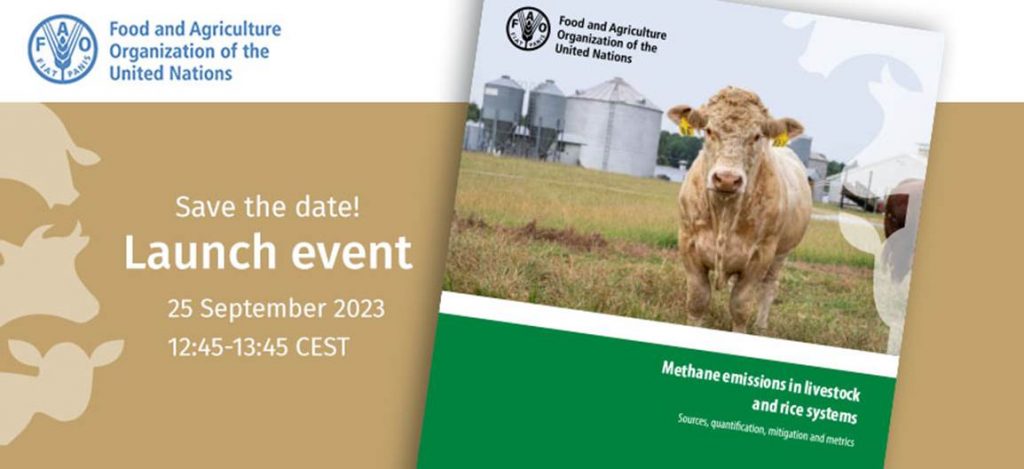 FAO are pleased to invite you to the launch event of the FAO report "Methane emissions in livestock and rice systems: Sources, quantification, mitigation and metrics".
This highly anticipated event is organized within the framework of the FAO Global Conference on Sustainable Livestock Transformation and marks a historic moment as FAO, in collaboration with its Livestock Environmental Assessment and Performance (LEAP) Partnership, unveils an exhaustive report that delves into methane emissions within livestock and rice systems. During the event, the major findings of the report will be presented, and why addressing methane emissions is critical to promoting sustainable agriculture and mitigating climate change will be discussed.
Interpretation is available in English, French and Spanish.
The event will take place in the Iran Room (B116 bis) at FAO headquarters in Rome (Italy) with Webcast available.