New Zealand Agricultural Climate Change Conference 2023
12600

New Zealand Agricultural Climate Change Conference 2023
February 28
@
8:00 am
–
March 2
@
5:00 pm
NZDT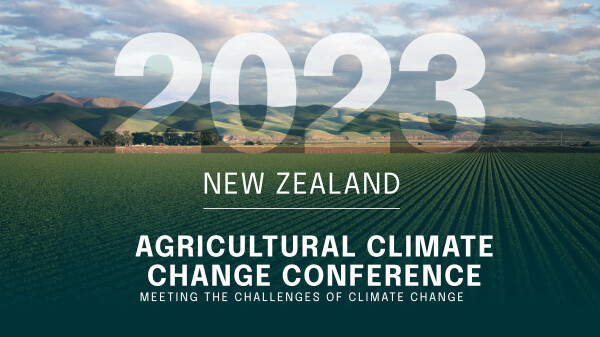 The New Zealand Agricultural Climate Change Conference and associated meetings will be held from 28 February thru 2 March 2023 at Te Papa, Wellington.
The two-day conference will showcase the latest research and policy developments and implementation actions being undertaken to reduce agricultural greenhouse gases in New Zealand.
The conference is aimed at primary sector, science and government leaders and practitioners interested in agricultural greenhouse gas and climate change developments and the latest research on reducing agricultural greenhouse gas emissions.
Updates will be posted on the NZAGRC website.