Webinar – Labs and kits: insights on soil analysis
13509

Webinar – Labs and kits: insights on soil analysis
November 8
@
1:00 pm
–
3:00 pm
Bangkok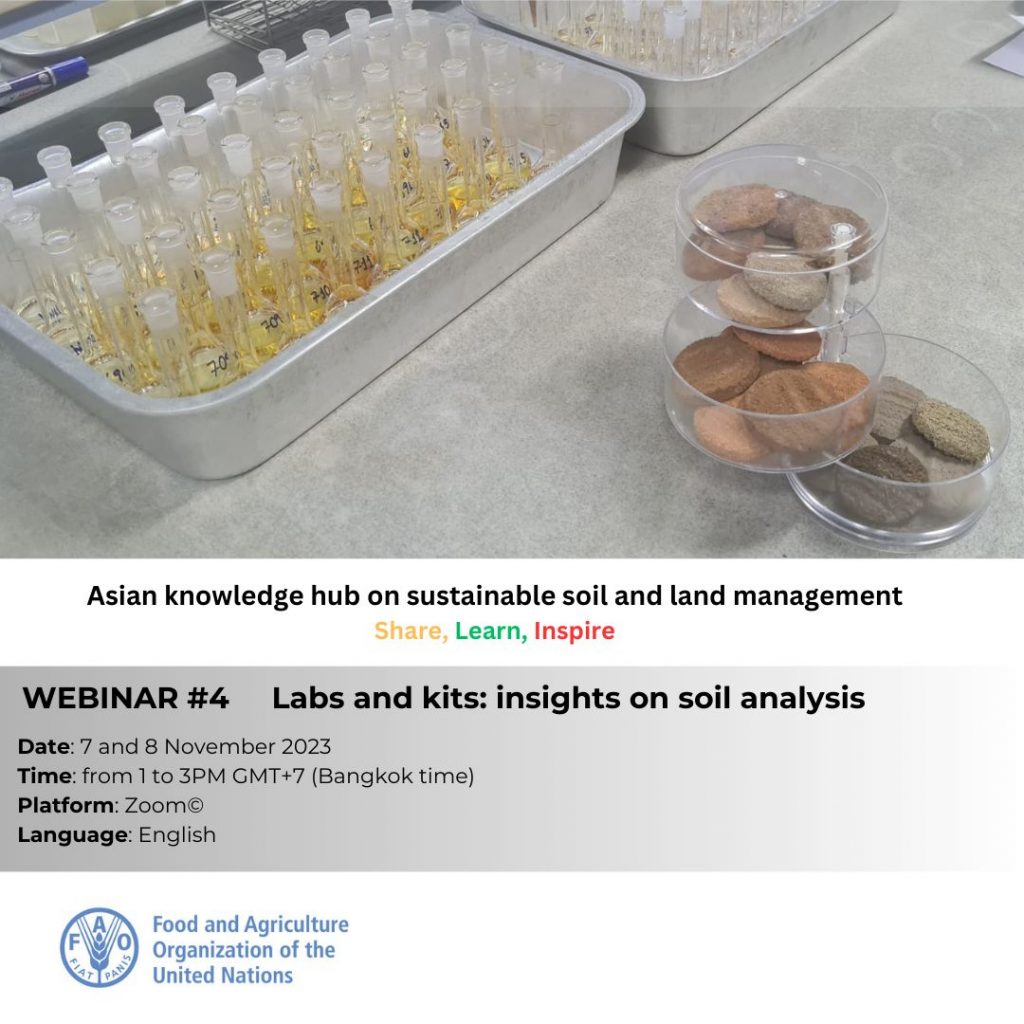 This webinar is being organised by FAO and is one of a series of online events orchestrated to facilitate the use of the Asian knowledge hub on sustainable soil and land management within the region. It specifically aims to:
Break preconceptions and myths around soil analysis;
Support countries on the development of reliable soil testing kits (STKs) by closing the gap between STKs and soil laboratories;
Initiate the discussion on soil testing kits harmonization at the regional level;
Encourage critical thinking regarding the integration of soil analysis in project formulation and execution; and
Collaboratively brainstorm regional essential tools for leveraging soil data to attract investments.
The concept note below contains more information and the draft agenda.