Webinar – "Soil inorganic carbon: The often unaccounted yet irrecoverable carbon pool"
13312

Webinar – "Soil inorganic carbon: The often unaccounted yet irrecoverable carbon pool"
October 17
@
9:00 am
–
10:30 am
Athens
This webinar is being organised by "4 per 1000" and is the second in their soil carbon science webinar series.
---
Soil inorganic carbon (SIC), a pivotal component of terrestrial carbon stocks, contributes to up to half of the terrestrial C stock and holds significance in arid and semi-arid environments. Despite its importance in agriculture, CO2 sequestration, and climate regulation, SIC has received less attention compared to soil organic carbon (SOC). Recent findings challenge the notion of SIC's negligible contribution to the global carbon cycle, revealing its susceptibility to climate change and agricultural practices. Additionally SOC and SIC are interrelated and we need to account for both SOC and SIC to build a complete picture of the soil C cycle. In addition, understanding the interaction of both C forms helps build resilient soils to global changes.
Learn more about this webinar HERE.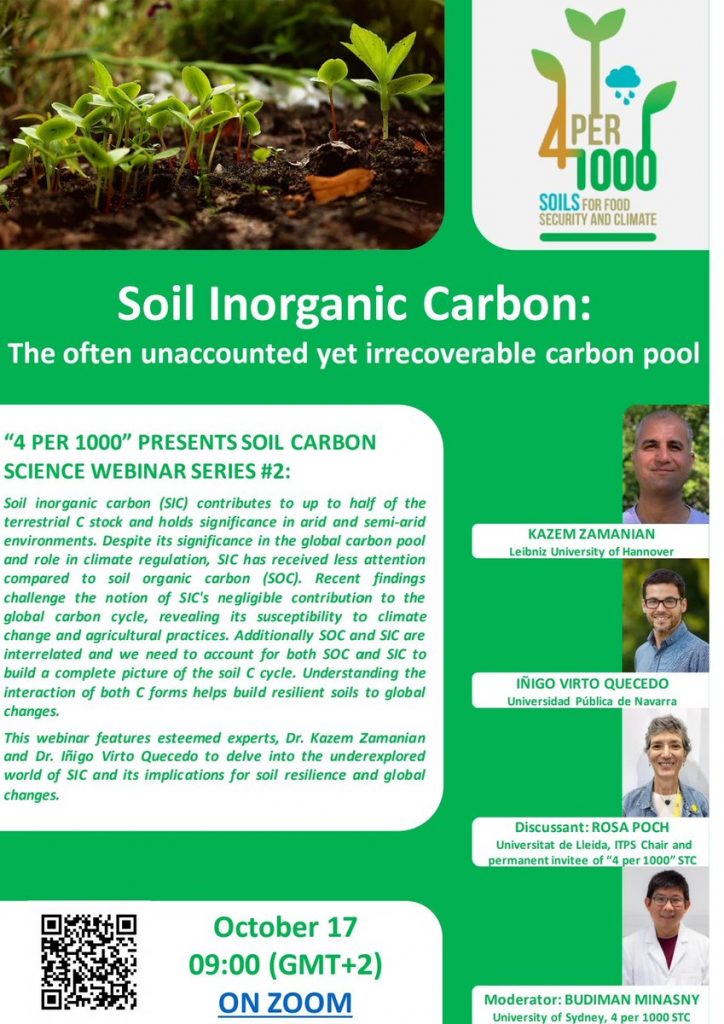 ---