Evaluation of mitigation and adaptation co-benefits of agricultural GHG emission reduction strategies over time
Flagship Goal: To develop and apply new protocol-based methods for providing national decision-makers with evidence-based knowledge to ensure agricultural mitigation strategies have lasting impact.
---
The efficacy of agricultural greenhouse gas emissions reduction strategies may diminish over time under changing climate conditions. This Flagship project will develop tools by which national stakeholders can understand how proposed strategies will interact with climate change as well as their interventions undertaken for adaptation. By considering mitigation as well as the impacts of climate change and adaptation interventions over time, national decision-makers can assess the long-term benefits of mitigation.
The AgMIP/GRA Partnership will develop a globally applicable 'Mitigation and Adaptation Co-Benefits' (MAC-B) assessment methodology, adapted from the Agricultural Model Intercomparison and Improvement Project (AgMIP) Regional Integrated Assessment (RIA) approach that has been implemented across Sub-Saharan Africa and South Asia (published protocols available at https://agmip.org/). Dedicated stakeholder engagement is embedded throughout the project to ensure that the data, models, and tools developed contribute to climate change decision-making at national levels.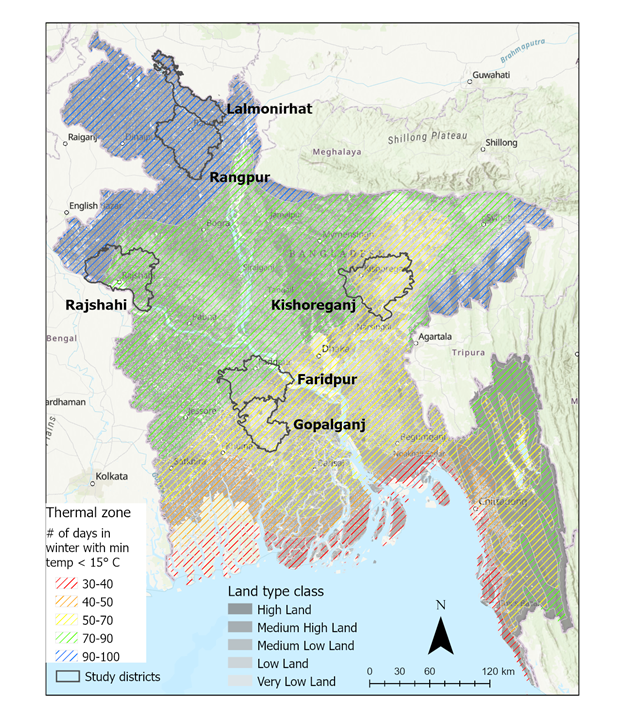 Anticipated Outcomes
New protocol-based methods, developed and applied by global experts, for providing national decision-makers evidence-based knowledge about benefits and trade-offs of mitigation and adaptation interventions.
Acceleration of identification of the most promising climate change response options, and thus faster progress to trialling and scaling than has been done to date.
New knowledge with high scientific impact contributing to the development of nationally determined contributions (NDCs) and national adaptation plans (NAPs).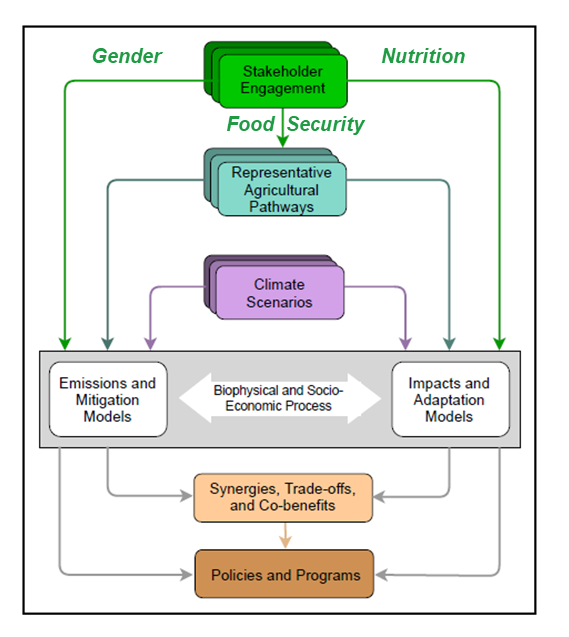 Opportunities to get involved
GRA country members interested in funding MAC-B assessments in their own region or other countries of interest.
Researchers from GRA Networks interested in participating in developing and applying the MAC-B protocols for a range of agricultural systems.
Contact the Project Leaders if you would like to explore ways in which you can contribute to this project. Click on the names below to send an email:
Cynthia Rosenzweig (USA), Erik Mencos (USA), Roberto Valdivia (USA), Sonali McDermid (USA)
---
Key Partners (Pilot Study)
In-country: Bangladesh Rice Research Institute, Bangladesh Agriculture Research Institute, Bangladesh Met Department, and Rural Development Academy, CIMMYT Bangladesh. Support team: Columbia University, Oregon State University, New York University, DNDC-ART
Project status: Active
---
This activity is led by the Agricultural Model Intercomparison and Improvement Project (AgMIP), a partner of the GRA. AgMIP conducts globally integrated transdisciplinary studies of climate change and the food system at regional, national and global scales, including the participation of over 1000 leading researchers from developed and developing nations.
---