CLIFF-GRADS Awardees 2018
The first successful candidates of the GRA and CGIAR Research Program on Climate Change (CCAFS) joint CLIFF-GRADS initiative have been announced.
CLIFF-GRADS is an international doctorate scholarship programme designed to support budding agricultural scientists.
Some 65 applicants from 23 countries applied for the scholarship following its launch at the United Nations climate conference in November last year. The nine successful first-round candidates come from a range of countries including Argentina, Ethiopia, Colombia, Nigeria and Tunisia.
Scholarship recipients will work in a range of research fields including nutrient management, pasture management, soil and rumen microbiology, tropical agriculture, and greenhouse gas measurement.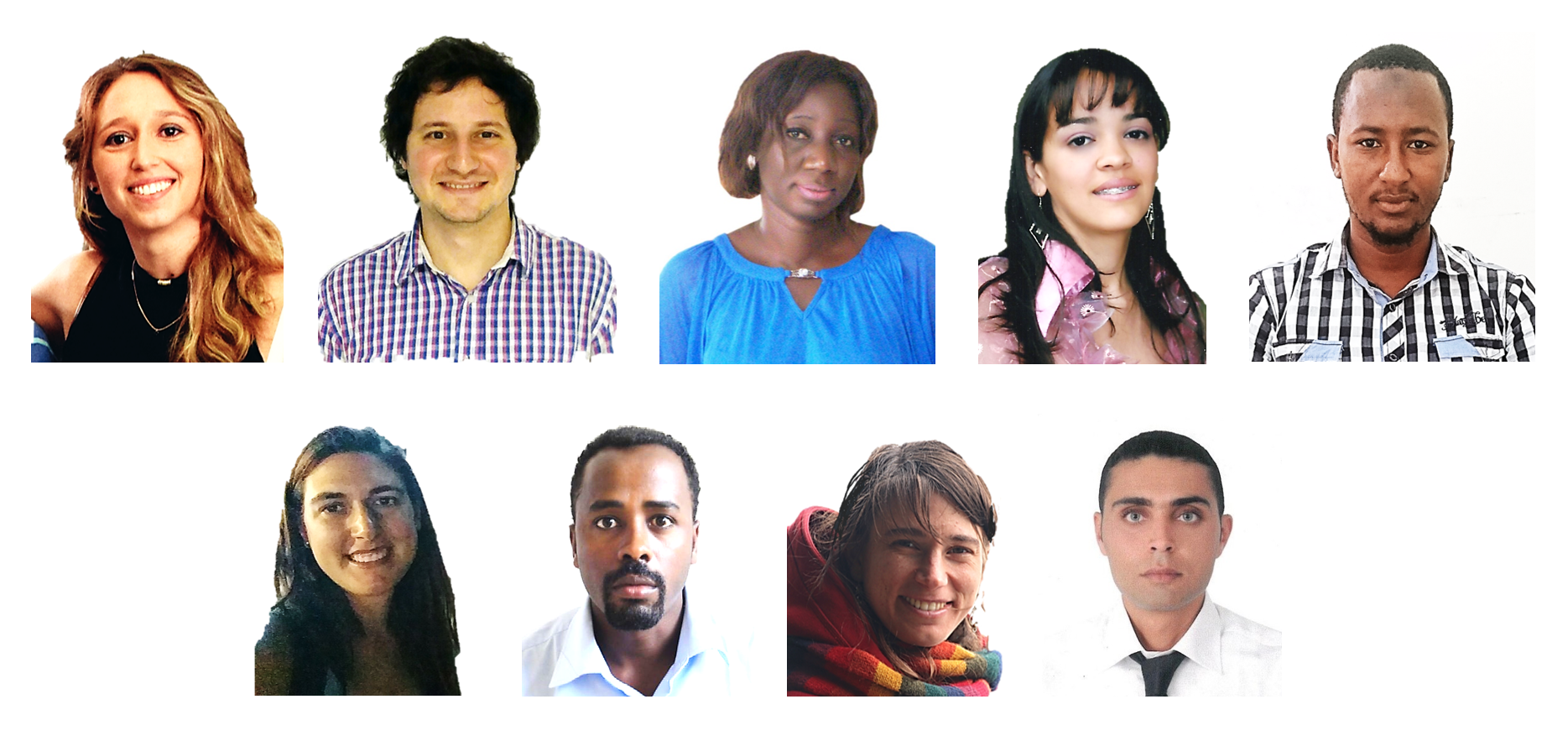 The awardees are:
Abubakar Halilu, Ahmadu Bello University, Nigeria
Sebastián Vangeli, National Institute of Agricultural Technology, Argentina
Ridha Ibidhi, Mediterranean Institute for Agricultural Economics of Zaragoza, Tunisia
Yohannes Gelan Regassa, Bahir Dar University, Ethiopia
Isabel Cristina Molina Botero, Universidad Autonoma de Yucatan, Colombia
Banira Lombardi, National University of the Centre of the Province of Buenos Aires, Argentina
María De Bernardi, National University of the Centre of the Province of Buenos Aires, Argentina
Florencia Garcia, National University of Córdoba, Argentina
Ofonime Eyo, Pan African University institute of Life and Earth Sciences (University of Ibadan), Nigeria
Meet the awardees – download their files from the right-hand pane.
 They will be hosted by research organisations in six countries:
International Centre for Tropical Agriculture (CIAT), Colombia
Rothamsted Research and Bangor University, United Kingdom
Wageningen University and Research, The Netherlands
International Centre for Maize and Wheat Improvement (CIMMYT), India and Bangladesh
National Institute of Agricultural Research (INIA), Chile