You've reached the Global Research Alliance Vietnam page
Vietnam's representation in the GRA dates to the Ministerial Summit in Rome 2011. Vietnam is involved in the GRA's Livestock Research Group and Integrated Research Group.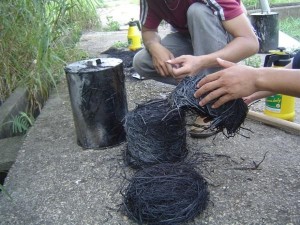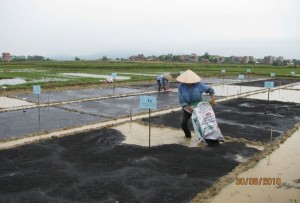 Right: Biochar produced from rice straw is one way to keep carbon sequestration sustainable. Biochar is able to improve soil fertility, enhance crop yield, reduce GHG emissions and increase soil carbon storage (source: author).
Alliance Contact
Associate Professor Dr Mai Van Trinh
Director of Institute for Agricultural Environment (IAE)
maivantrinh@gmail.com