Update: 
27 Member countries along with Partners and invited guests (total of 74 participants) attended this successful meeting, with outcomes including:
Germany confirmed as the incoming Vice-Chair
Actions decided for the four GRA flagships (Enteric Fermentation, Rice, Inventories and Soil Carbon Sequestration)
Priotising joint programming, on-farm best practise & technologies and capability building
Increasing the number of Chairs for each Research Group and improving support for Networks.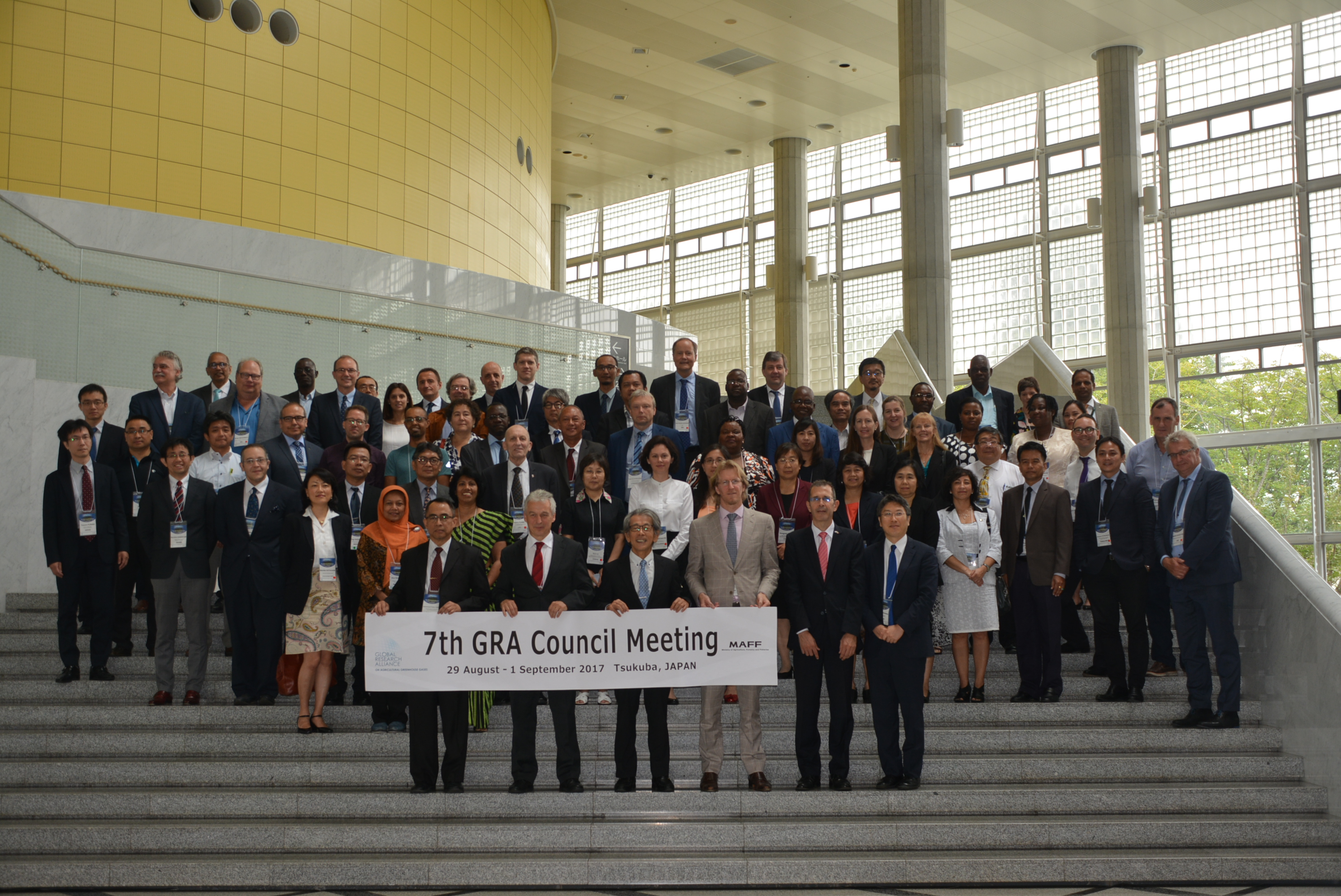 2017 Meeting Participants
–
Japan is delighted to host the seventh annual Global Research Alliance on Agricultural Greenhouse Gases (GRA) Council Meeting that will take place 29 August – 1 September 2017 in Tsukuba, Japan.
Following the Council meeting, an International Science Symposium on Agricultural Greenhouse Gas Emissions, jointly organised by the National Agriculture and Food Research Organisation (NARO) and Japan International Research Centre for Agricultural Sciences (JIRCAS), will be held on 31 August.