EDF event: Growing Food in a Climate-Impacted World
12576

EDF event: Growing Food in a Climate-Impacted World
September 21, 2022
@
10:00 am
–
5:00 pm
EDT
Join Environmental Defense Fund (EDF) on 21 September in New York or virtually for this multi-part event. Full information and registration details HERE.
---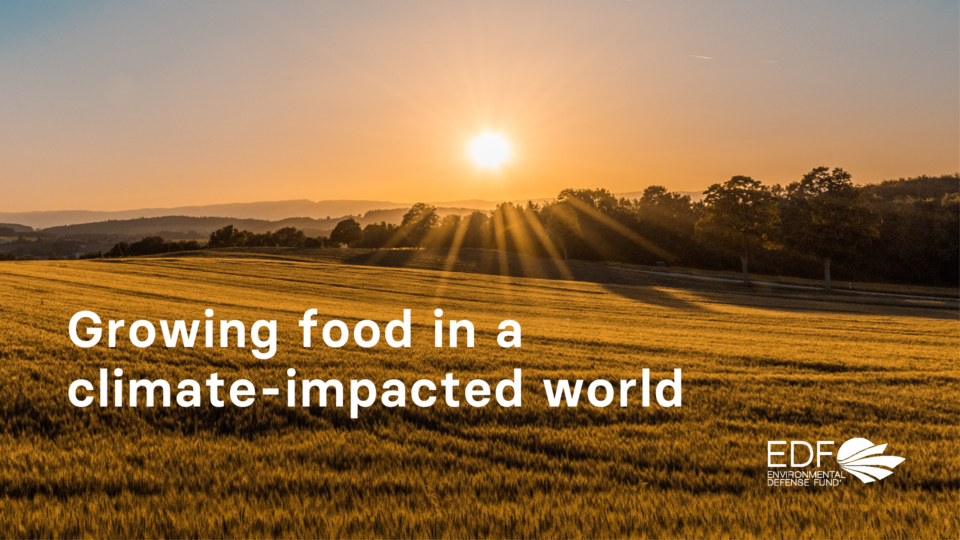 To stabilize the climate and ensure a safe, vibrant future for us all, the world must rapidly cut climate pollution, draw down past carbon dioxide emissions and build resilience to the climate impacts that are already here. We can't achieve these goals without the food and agriculture sector.
Environmental Defense Fund (EDF) will host a multi-part event with scientists, policymakers and agricultural practitioners discussing: 1) Why food and agriculture must be part of climate solutions, 2) The most powerful near-term opportunities for addressing climate change, 3) How to deploy agricultural climate solutions in equitable, culturally and regionally appropriate ways, and more.
Participants will leave with a clear roadmap for how to grow food and support farmers in a climate-impacted world. In-person attendance in New York City is limited, but the virtual stream is open to all.
Sessions include:
Policy Innovation workshop for Enteric fermentation solutions >> Invite only event
Scaling national level ambition on food systems
How U.S. agriculture and forestry can affordably reduce over half a billion metric tons of climate pollution per year
Why livestock productivity is key to boosting livelihoods while solving for agricultural methane
How to increase food security and adaptation on a climate-stressed planet
---