Webinar: Policies in pursuit of a low emission agri-food sector
12660

Webinar: Policies in pursuit of a low emission agri-food sector
October 27, 2022
@
10:00 am
–
11:30 am
CEST
This event is part of the OECD COP27 Virtual Pavilion.
---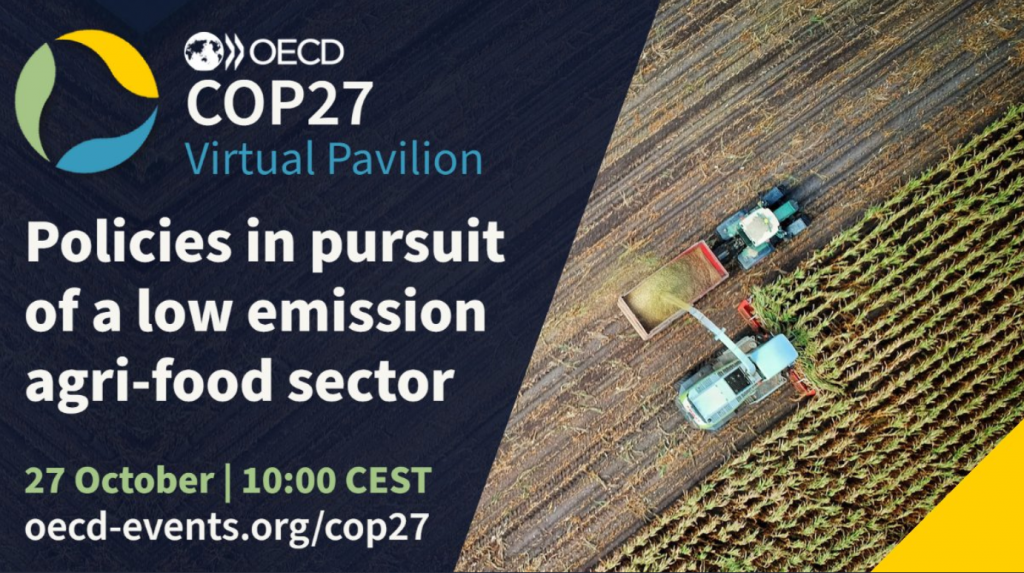 The agriculture and food sector (agri-food sector) is vulnerable to climate change and at the same time also a significant sources of global greenhouse gas (GHG) emissions. Reducing GHG emissions from the agri-food sector will be important in moving towards net-zero targets. There are various opportunities for the agri-food sector to reduce GHG emissions, yet the sector faces many complex challenges and lags behind others on climate change commitments and actions.
This event will explore the state of policies already in place in the agri-food sector and look at the policy challenges specific to addressing climate action across food systems. The event will also explore potential policy solutions, such as emission taxes, as well as other supply and demand-side measures, that could help to strike a balance between GHG abatement and broader societal objectives.
---