Another successful GRA capacity building event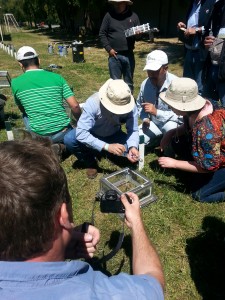 The GRA kick-started 2015 with representatives from ten countries meeting to learn more about the quantification of greenhouse emissions in grazing systems. The meeting, hosted by Chile, involved twelve days of hands-on workshops, alongside lectures and case studies, in the city of Osorno. Workshops included topics such as static chambers construction and sampling, gas chromatography analysis, canister sampling and work with animals.
The event is a second project that follows the successful four-year partnership project funded by New Zealand and the Inter-American Development Bank (IDB) Regional Fund for Agricultural Technology (FONTAGRO). This partnership project was designed to assist Latin American countries in improving their national greenhouse gas inventories and developing mitigation options adapted to their farming conditions. The 2015 project has expanded to include other countries, and continues to be funded by New Zealand and FONTAGRO.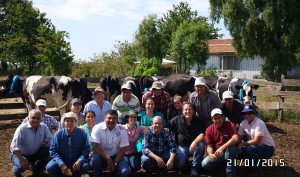 The 2015 participating countries were Bolivia, Colombia, Costa Rica, Ecuador, Honduras, Mexico, Nicaragua, Panama, Paraguay and Peru. Host Chile was one of the five countries (Argentina, Chile, Colombia, Dominican Republic, Uruguay) involved in the first project.