Summary of outcomes for the 2013 Alliance Council meeting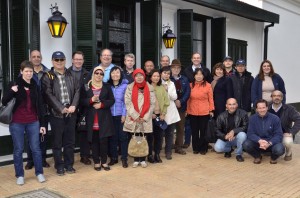 A short summary report from the Alliance Council meeting in Montevideo, Uruguay is now available for you to download and read.
The meeting was attended by 41 participants from 19 member countries, as well as representatives from invited partner organisations.
The meeting saw Canada hand over chairing responsibilities to Uruguay and the Netherlands confirmed as vice-Chair. The Alliance Communication Policy was also reviewed and adopted by the Council. Other outcomes included an update from the Research and cross-cutting Groups of the Alliance, and presentations from international organisations invited as Partners of the Alliance.
Read the Alliance Council meeting summary.