-Please note that the call for MAGGnet metadata has been extended to 15 October 2016-
Though the addition of new experimental sites to MAGGnet is a continual effort, an annual call approximately six months prior to the GRA Croplands Research Group meeting is done to encourage GRA-affiliated countries to provide metadata for additional sites.  This is the call for 2016.  Researchers managing experimental sites where greenhouse gases and soil carbon are monitored are encouraged to include their site metadata in MAGGnet.  If interested, please access the MAGGnet webpage for the latest spreadsheet template and sharing agreement (http://globalresearchalliance.org/maggnet/).  New site metadata is requested by 1 October 2016.  Questions about the MAGGnet metadata call (as well as new site metadata) may be directed to Mark Liebig at [email protected].
Let's build upon the momentum of the recently accepted paper and aim for a total of 500 sites by the end of the year!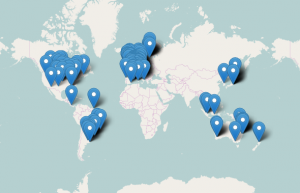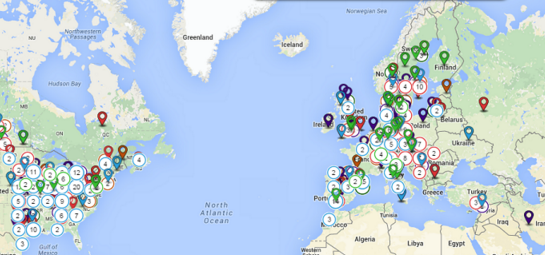 Sweden's EviEM has published a comprehensive database of all research from boreo-temperate ecosystems investigating the impacts of different agricultural management practices on soil organic carbon. Research covering a wide variety of different management practices, including soil amendments (such as lime addition, stubble retention, etc.), crop rotations, fertiliser application (organic and inorganic), and tillage (including reduced/conservation tillage and no tillage) has been categorised. The information has been published as a systematic map, comprised of a report describing the processes behind the review, a database of studies with columns of various descriptive information, and a geographical information system (GIS) that displays the database in an interactive cartographical map.
Email Chair of Review Team ([email protected]) for more information