Registration is now open for the Climate Change and Livestock: What Next?' Conference.
The Conference is organised by the Society of Chemical Industry's (SCI) Agrisciences Group and the British Society of Animal Science, and takes place 2 December, London, United Kingdom.
This conference will start with an introduction to the impact of livestock on climate change and delegates will then be informed of the evidence-based solutions for mitigating environmental footprint of livestock production and adapting our livestock systems to the changing climate. This unique event will provide the attendees with all you need to know about the latest developments around climate change and future livestock production.
This will be a unique opportunity to learn about, and discuss with experts in the field, climate change and livestock production, whilst expanding your relevant network and developing new partnerships. This event is aimed at people of all career stages and will be of particular interest to the following:
Stakeholders across the animal food production chain, including feed producers, farmers, consultants, animal nutritionists and breeders, forage breeders and agronomists, machinery and precision technology developers and suppliers.
Stakeholders across the animal food processing chain, including wholesalers, processors, and retailers.
Specialists in all areas of livestock production, greenhouse gas emissions, climate change and environmental modelling; as well as students and early-career researchers in these fields.
Those who are seeking evidence-based information around livestock and climate change and eager to learn about realistic technical solutions for mitigation of livestock greenhouse gas emissions and adaptation of livestock to the changing climate.
Consumers and those involved in policy-making, who are keen to make informed decisions at individual and national level, respectively.
To register please, please click here.
A team of researchers at the University of Sheffield have used a specific UK mill and bakery as a model for the environmental cost of producing a loaf of bread.
They collected and analysed data for emissions involved at every step of the process, including growing the wheat, fertilising it, harvesting the crop, transporting the grains to the mill, grinding the grains into flour, transporting the flour to a bakery and then baking and packaging a loaf of bread. Many stages were energy intensive and involved with emissions — for example, the machinery involved with tilling the soil, harvesting, and irrigation, or the electricity required to operate the mill and the bakery. But the vast majority of emissions — nearly 66 percent — came from growing wheat, with 40 percent attributable just to the use of ammonium nitrate fertilisers.
Read the article here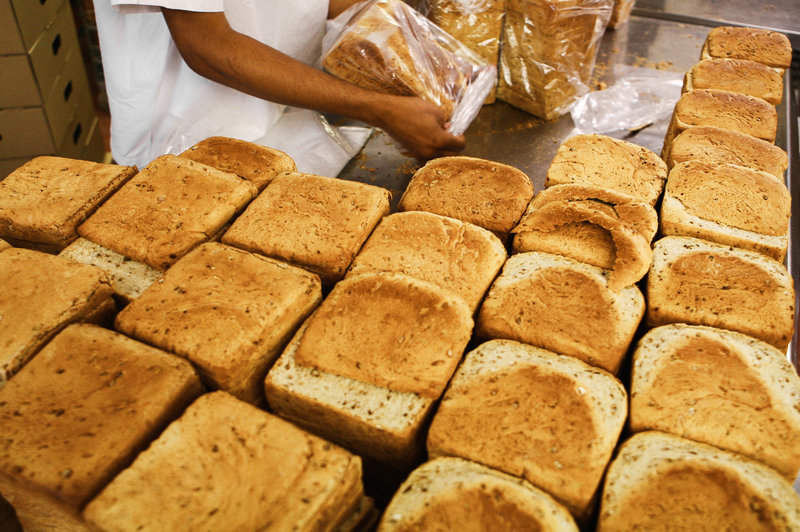 A call for abstracts has been announced ahead of the 6th Symposium on Soil Organic Matter to be held 3-7 September 2017 in Harpenden, UK.
Abstracts are invited for the following themes:
• Session 1: Global Perspectives (invited speakers only)
• Session 2: Modelling SOM: from soil pore to climate change
• Session 3: Methods 1: Visualising SOM
• Session 4: Methods 2: Quantifying pools and fluxes of SOM
• Session 5: Soil Health 1: Biological interactions
• Session 6: Soil Health 2: The role of decomposition
• Session 7: SOM as Natural Capital
The deadline for abstract submission is 15 April 2017.
Find information on submitting abstracts here
Register for the conference here
Visit the conference website: www.som2017.org
Enquiries: +49 3641 31 16-366 or email [email protected]