In the Americas, extensive large scale rice farming is dominated by direct seeding cultivation of rice and rotation with pastures or other upland crops.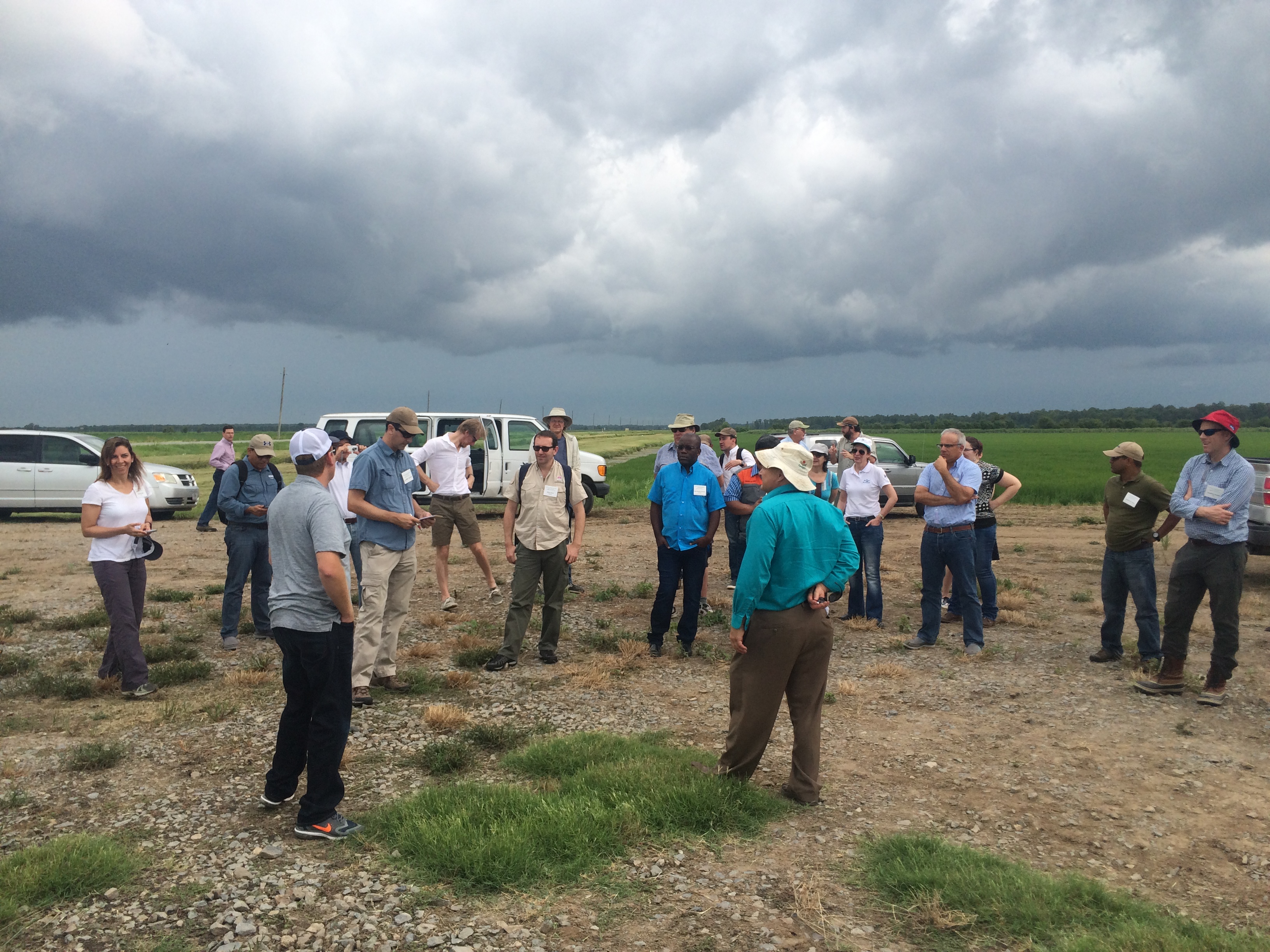 A field trip in Stuttgart, USA
The Americas is a sub-Group of the Paddy Rice Research Group of the Global Research Alliance. The Americas sub-Group and the Asia sub-Group both contribute to the overall workplan of current research landscape, capability building, good practice guidance & methodologies, research networks & databases, collaborative activities, and policy support & links to international initiatives, through joint and separate activities. Members of the Asia sub-Group are Argentina, Brazil, Chile, Colombia, Ecuador, Mexico, Nicaragua, Peru, USA and Uruguay.
The Group partners with:
International Rice Research Institute (IRRI)
International Centre for Tropical Agriculture (CIAT)
Africa Rice
Climate Change and Food Security (CCAFS)
PROCISUR
FluxNet