In Asia, intensive small scale farming is dominated by both direct seeding and transplanting cultivations and widespread multi-cropping of rice.
Asia is a sub-Group of the Paddy Rice Research Group of the Global Research Alliance. The Asia sub-Group and the Americas sub-Group both contribute to the overall workplan of current research landscape, capability building, good practice guidance & methodologies, research networks & databases, collaborative activities, and policy support & links to international initiatives, through joint and separate activities. through joint and separate activities.
Members of the Asia sub-Group are Belgium, China, Ghana, Indonesia, France, Japan, Malaysia, Netherlands, Philippines, South Korea, Spain, Thailand, and Vietnam.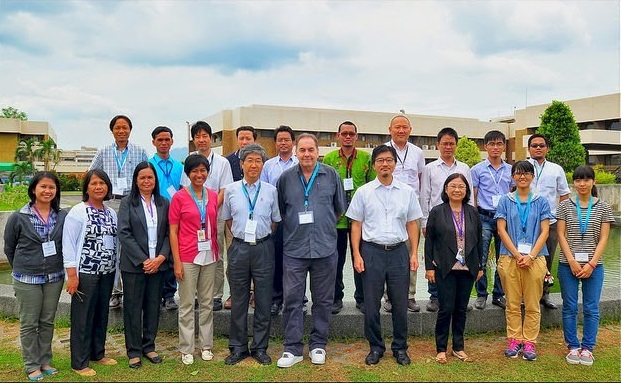 The Group partners with:
International Rice Research Institute (IRRI)
International Centre for Tropical Agriculture (CIAT)
Africa Rice
Climate Change and Food Security (CCAFS)
PROCISUR
FluxNet
See our collaborations with these Partners.
Sample Case Studies
Rice paddies from river deltas in Vietnam
Reducing agricultural emissions in Indonesia
Database for experimental sites
Meetings
The Paddy Rice Asia Sub-Group has met six times, most recently in Nanjing, China. Outcomes from this meeting included the announcement of the publication of the measurement standardisation guidelines, and the decision to develop a Group brochure and sub-Group case studies.
The next meeting is scheduled for 2 September 2017 in Tsukuba, Japan.
Coordinator