The latest newsletter for the Joint Programming Initiative on Agriculture, Food Security and Climate Change (FACCE-JPI) can be viewed here
Of particular interest to GRA Members who submitted proposals or who participate in both the GRA and FACCE-JPI, in this newsletter the FACCE-JPI notes that the ERA-Gas call for transnational research projects on monitoring & mitigation of GHGs from agri- and silvi-culture generated 28 pre-proposals with 169 partners. Evaluations will be available 14 October 2016.
The FACCE-JPI comprises 22 countries committed to building an integrated European Research Area addressing the interconnected challenges of sustainable agriculture, food security and impacts of climate change. Research is steered to support sustainable agricultural production and economic growth and contribute to a European bio-based economy, while maintaining and restoring ecosystem services under current and future climate change.
Read more about FACCE-JPI here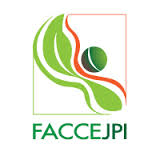 A new European Commission (EC) research topic for 2020-2030 has been proposed by FACCE MACSUR, in consulation with the European Union: "Climate change impacts along the agro-food chain".
In deciding topics, the EC takes into account votes from interested parties; in addition, topics in alignment with the research of the GRA may improve our access to funding opportunities, at least in Europe. If you would like to vote (by rating the topic on a scale of 1-5 stars), please register and vote online at http://macsur.eu/flagship
The EU Future and Emerging Technologies (FET) Flagship is part of the EC's funding scheme for excellent science and is funded through the H2020 workplan.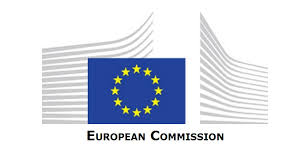 AgreenSkills is a new international mobility programme that supports inventive, talented and promising young researchers (post doc) from all disciplines and from all over the world to develop challenging basic or targeted research projects in the fields of agriculture, environment, food and nutrition, and animal health.
The programme is coordinated by France's National Institute for Agricultural Research (INRA) and Agreenium, a consortium comprising the main French agricultural and veterinary research and higher education organisations. It is co-funded by the European Commission in the framework of the COFUND-FP7 People Programme.
AgreenSkills offers incoming and outgoing fellowships with attractive conditions in terms of salary, optimal research conditions, training, networking opportunities and personalised support for career development planning. It is aimed at talented young researchers from all over the world holding a PhD and having a maximum of ten years research experience after their Masters degree. It operates a continuous call for applications, with two selection rounds per year. The first call opened on 15 March 2012 and the first selection round is scheduled for June 2012. A second selection round will be carried out in the northern hemisphere autumn with a deadline for applications of 15 November 2012.
To find out more about the programme, including details on eligibility and selection criteria as well as all the necessary documents to apply, please visit: www.agreenskills.eu or contact its coordinators, Gilles Aumont (INRA – [email protected]) or Odile Vilotte (Agreenium – [email protected]).