A position in Greenhouse Gas Emissions and Mitigation is available at the Department of Agroecology, Section of Soil Fertility in Denmark.
They are seeking an internationally competitive, innovative and successful research leader, who wants to work with highly engaged and motivated staff in a positive and dynamic international working environment.
Please note all applications must be made online and received no later than: 05.01.2019
For more information about the position and how to apply – click here. 
In southern Sri Lanka, smallholder farmers grazing their cattle on local coconut plantations have achieved significant improvements in both livestock and coconut productivity by supplementing with Gliricidia sepium and low-cost concentrates, and through strategic manure management.
For three years, the farmers supplemented their cattle's natural herbage fodder with a high-protein tree fodder crop (G. sepium), a cheap protein source rich in vitamins and minerals; and a low-cost concentrate (comprising urea, rice bran, molasses and minerals). They also restricted the lengths of tethered ropes for grazing, incorporating more dung and urine to the manure circle of the coconut palm; and deposited fallen fronds, coconut husks etc inside the manure circle to promote nutrient recycling.
The impact on animal productivity has been significant, with cows nearly 10% heavier at calving, the first calving age dropping by around 17%, the average birth weight of calves increasing by 13%, and milk yield increasing by up to 47%. Nut and copra yields almost doubled.
These outcomes indicate real potential for improving long-term food security and other environmental gains in the region.
Read more case studies on the Livestock Research Group page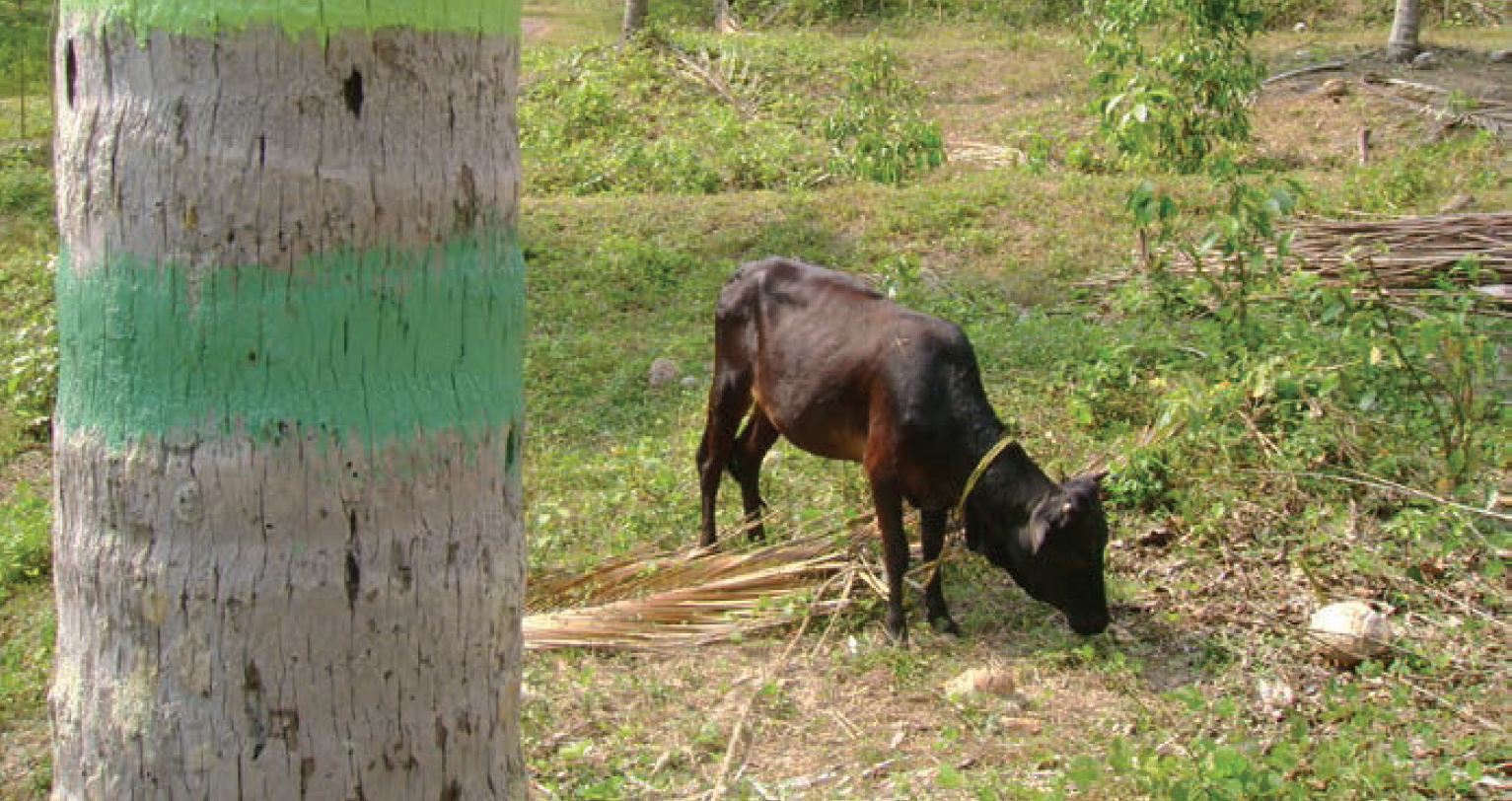 The Manure Management Network (MMN) of the Alliance's Livestock Research Group has meet for the first time at a workshop in Rome, Italy. The MMN is one of five networks that coordinate activities around specific topics relating to issues that concern the Livestock Research Group.
Participants attended from 12 Alliance member countries and were joined by invited guests from the FAO Livestock Dialogue programme to discuss the work plan of the network, and connections with FAO activities. The participants identified several activities that the network would undertake in the coming year including the development of guidelines for measuring emissions from manure, identification of mitigation options with an economic evaluation for each alignment of network activities to the Manure kiosk and pilot projects of the FAO Livestock Dialogue.
A short summary report and further information about this network can be found on the Livestock Research Group research networks and databases page.