The June edition of our Partner FACCE-SURPLUS is out, including a link to their publication "Assessment of Benefits of Conservation Agriculture on Soil Functions in Arable Production Systems in Europe".

A position is currently open for a Principal Scientific Officer at the Agri-Food & Bio-Sciences Institute AFBI in Belfast, Ireland. The successful applicant will lead the 'Sustainable Soil Management & Crop Nutrition' research programme, which involves some focus on nutrient management and nutrient cycling within livestock-based production systems.
For a job description and to apply, please click here or visit www.nicsrecruitment.org.uk
The application deadline is Friday 23rd March 2018 (UK time).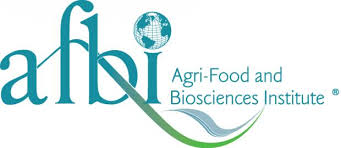 The FAO has launched a new Global Soil Partnership for Food security and Climate Change Adaptation and Mitigation.
The partnership is developing an Action Plan on sustainable soil management that will develop synergies between partners and bring together work currently being done separately on soil survey, assessment and monitoring, soil productivity, soil carbon, soil biodiversity and ecology and soil and water conservation. Read the article