The Association of African Universities (AAU) has intensified its support for students from its member institutions to acquire employable skills before graduating from their universities. Through its development partners the African Capacity Development Foundation (ACBF) and the Swedish International Development Agency (Sida), the AAU has secured funds for its member universities in good standing (whose annual subscription payment to AAU is up to date) to offer small grants of up to US$600 per student for graduate internships.
Students may apply online at https://www.aau.org/subs/grin/
The deadline for application is Friday 19th May, 2017.
Conditions for the Award of the Grant
•        Grant applicants should be students pursuing post-graduate degree programmes. Applicants should note that the grants are for training purposes only and not meant for the completion of theses or dissertations.
•        Applicants shall commit to undertake an internship programme for a period between twelve (12) and twenty-four (24 weeks).
•        Applications should be supported with an authorisation note from the Head of Department of the applicant's university as well as an official acceptance letter from the establishment wishing to host the intern.
•        All applicants should submit a detailed curriculum vitae.
•        A detailed but confidential supervisory report would be required from the host institution on the progression of the applicant during the period of internship, and from the university of the applicant on academic progress after the period of internship.
•        Past beneficiaries of the AAU Internship Scheme are not eligible to apply.
•        Consideration would be given to applicants who have no practical work experience.
Selection of successful applications would be based on a quota system revolving around gender (at least 40% of beneficiaries should be females); country (not more than 10 applicants per country) and language (at least 30% from Francophone institutions).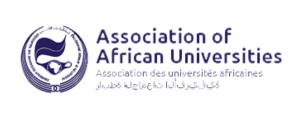 Previous studies using models have shown that in theory, improving the health of livestock increases productivity while decreasing relative emissions intensity (EI). A similar study in East Africa has shown the same trend. With the removal of the endemic disease trypanosomiasis, cattle on East African farms increased productivity and decreased EI per unit of protein at between 2 and 4%, depending on the production system. In West Africa, the removal of trypanosomiasis led to decreased EI in some systems but increased EI in others, because when the disease was removed more males were kept and used for draft purposes.
The study was funded by the International Livestock Research Institute under Global Research Alliance Partner CGIAR (CCAFS), and included Animal Health & GHG Emissions Intensity Network Champion, Dr Michael Macleod (SRUC), and Network Coordinator, Dr Timothy Robinson (ILRI).
Read more about the study (page 4)
Read more about the Animal Health & GHG Emissions Intensity Network

A document reporting on the Animal Health and Greenhouse Gas Emissions Intensity Network of the Global Research Alliance's African regional meeting in Addis Ababa Ethipoia, November 2014 is now available. Please click the link below to locate the document.