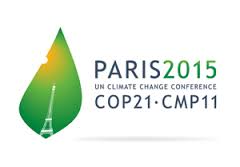 This week marks the ending of the 2016 Conference of Parties (COP21) in Paris, France, where 195 countries made a legally binding agreement to keep a global temperature rise this century well below 2 degrees Celsius, and to limit the temperature increase even further to 1.5 degrees Celsius above pre-industrial levels. See the agreement
Other outcomes of specific interest for the GRA include:
The launch of the 4/1000 Initiative, which aims to increase carbon stocks in agricultural soils (notably grasslands and pastures) and forest soils by 4/1000 per year of the soil carbon stock to improve soil fertility and farm resilience. Get involved
The Climate & Clean Air Coalition (CCAC)'s meeting, where it launched a 5-year scientifically-based policy strategy to substantially reduce emissions of black carbon, methane, tropospheric ozone and HFCs. See more
New Zealand's announcement that it will invest an additional $20 million NZD towards the GRA over the next four years. See official media release
The Climate & Clean Air Coalition (CCAC) Agriculture Initiative has released a report on the current challenges of livestock methane emissions management, and offers actionable solutions. The report follows on from a study of 34 countries across Asia, Africa and Latin America, and an in-depth assessment of six of these countries. It identifies and addresses four main problems: lack of awareness, lack of knowledge, low access to incentives, and ineffective policies/legislation. See here for the media release, or read the report.